Whistling Doves premiered in Sullivant Hall, home of The Ohio State University Department of Dance,
1813 North High Street, Columbus, OH.

Studio III was chosen as the performance space for Whistling Doves. The space, typically converted into a black box space, was used as a complete white space for video projections. A full wall of mirrors was exposed and used to bounce projected images throughout the room. This intimate space accommodated around 75 audience members who, seated on the diagonal, witnessed the performance in mirror reflection. The Sullivant Hall Gallery set the mood for the evening as it was used as an entry into the space.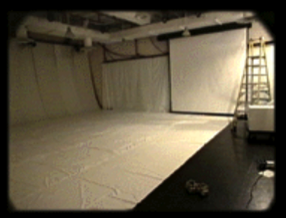 Studio III, Sullivant Hall (as a white space for projections)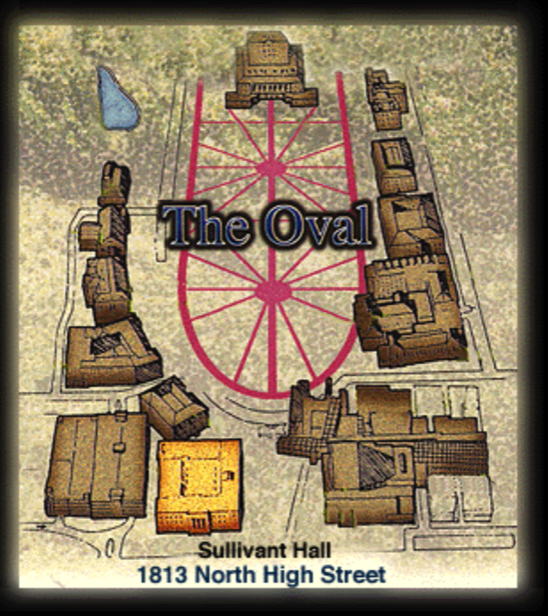 Sullivant Hall is located on "The Oval" at Ohio State

The white box performance space in Sullivant Hall and its mirror reflection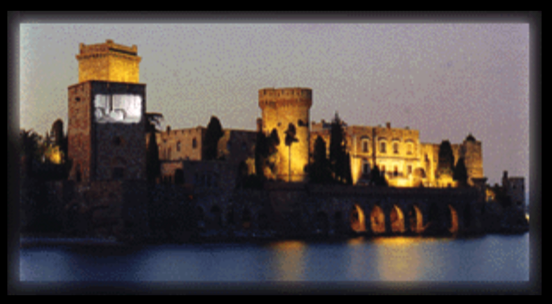 The performance space was envisioned as a look inside the private space atop Clews' tomb at the Chateau.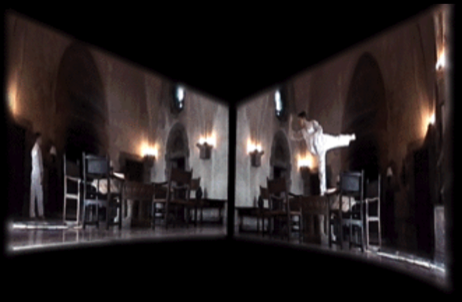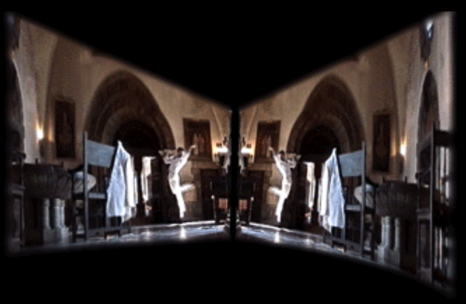 The Chevalier section, as other sections, establishes location through the use of projected video footage taken at the Chateau.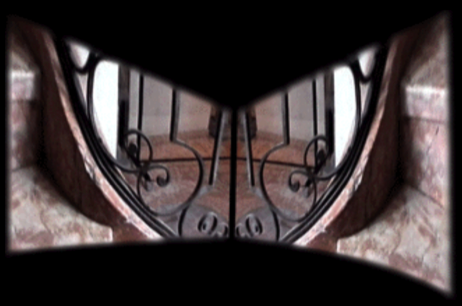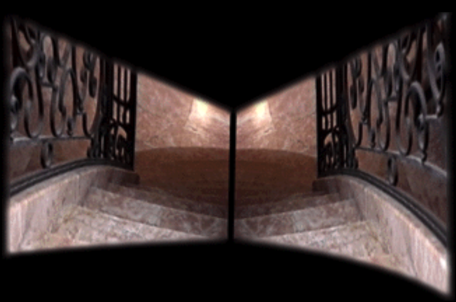 The space comes to life with motion as the audience descends the stairwell of Clews' home.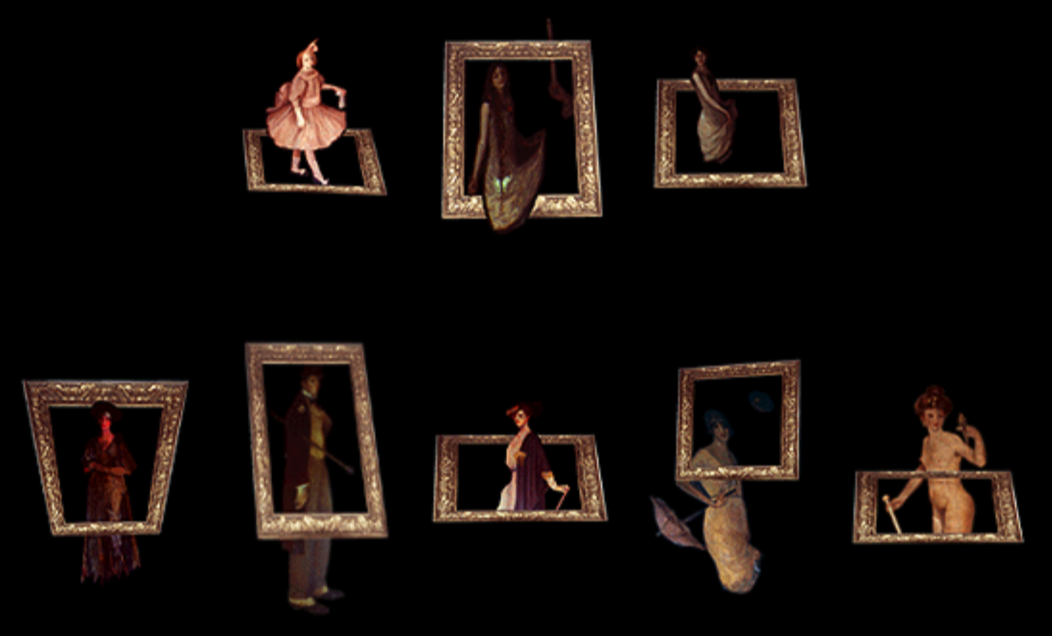 The characters pictured above appeared in the Painter section of Whistling Doves.
An animated gallery of Clews' paintings was created documenting and bringing to life the figures from his work.